Client Testimonials for The Sivel Group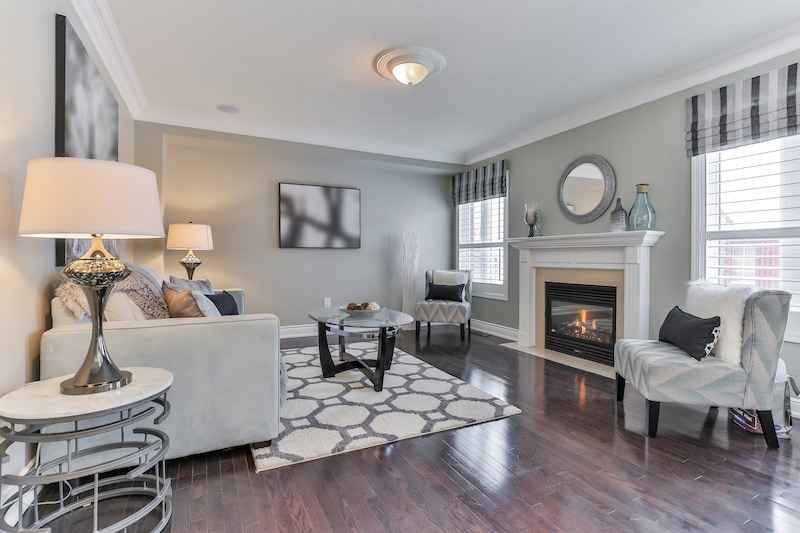 "Michael Sivel was an absolute pleasure to work with. He has a strong work ethic and follows through with every last detail. Michael is incredibly quick to respond, which I appreciated very much. I would most certainly recommend working with Michael."
"Holly Reynolds is top tier. From my cold call to her outside a house with a sign to the farewell after our purchase closed and even beyond, Holly exuded joy, energy, kindness, helpfulness and a high degree of communication and effectiveness. I'd recommend her to the president. Thanks Holly. Thanks SivelGroup."
Ian and Susan Clark
Siobhan helped us find the perfect place in Philly. When we couldn't be there for the home inspection, she stepped in. Siobhan is professional, heads off problems so they don't happen, and has an easy going demeanor. I highly recommend working with Siobhan for your buying and selling needs.
– Eileen Hoban
We highly recommend Mark Malfara as an exceptional real estate agent who went above and beyond in assisting us throughout the house selling process. His professionalism, expertise, and dedication truly made a significant difference in our experience. From the very beginning, Mark demonstrated a deep understanding of the market and provided valuable insights to help us with setting realistic expectations and a competitive price for our property. He guided us through each step of the process, ensuring we were well-informed and comfortable with the decisions we made. Mark exhibited excellent communications skills, promptly responding to our inquiries and keeping us updated on every development. His attention to detail and thoroughness were evident in the comprehensive marketing strategy he implemented, which led to timely exposure of our property and attracted numerous potential buyers. What impressed us the most was Mark's exceptional negotiation skills. He skillfully navigated through the offer and counter offer process, always advocating for our best interest. His expertise and knowledge of the market helped us secure a favorable sale price and favorable terms. Throughout the entire process Mark displayed a genuine care for our well-being and a commitment to ensuring a smooth and successful transaction. His professionalism, integrity, and unwavering dedication were truly commendable. Working with Mark was an absolute pleasure and we are so grateful for his expertise and guidance. We wholeheartedly recommend Mark Malfara to anyone in need of a trustworthy and exceptional real estate agent. He truly exceeded our expectations and made the house selling process a positive and rewarding experience.
Mark and his amazing team continue to step up for us in a big way on our investment property journey. We are out of state real estate investors and continue to come back to Mark and his team because of the first rate execution that brings our deals across the finish line. He offers a full suite of services to get deals done. Thank you for a great job Mark and we look forward to closing future deals together!
When Dad decided to sell his home of 65 years, Mark Malfara was recommended to him by a friend whose house Mark had also sold. The friend was pleased with how smoothly the process went.

We also found Mark to be professional, knowledgeable, patient, accommodating, easy-to-reach and helpful, even with things not directly related to the sale. For example, he suggested a reasonable bed-and-breakfast for us when we came from Ohio to help with the move. The house sold quickly and relatively effortlessly. We were not savvy about the costs of dual agency, but were satisfied overall and would recommend Mark to others interested in buying or selling a house.
I listed my house with Mark and it sold on the first day. There were 3 offers. I took the best offer and closing was 2 weeks later. Everything went so smoothly. The pictures on website were beautiful. Mark guided me through the process of doing paperwork and signing documents on computer. He also guided me every step of the way to closing. I am very pleased with Mark's professionalism. I would definitely hire Mark to sell future property, and I would highly recommend him to friends and family. He did a great job!!!!
Above and Beyond! Mark is knowledgeable and responsive. My husband and I are first-time homeowners, and we were nervous about the whole homebuying endeavor, but Mark helped and made the process painless. Highly recommend!
Mark is awesome to work with, always on his game, always communicative, and always professional. He helped me secure a much higher price on my sale than I ever thought possible. I do all my business with Mark and will continue to in the future!
Mark, Thank you so much for helping and guiding us through this process! I would not have wanted anyone other than you, to manage the sale of my personal home.
Mark was recommended through a friend of a friend, and that sort of distant connection makes you wary- ya know? But boy was I happy I went with Mark. From beginning to end I felt supported and appropriately guided through the process. From finding a mortgage company to signing the final docs, Mark was there. He felt like family the way he made recommendations on inspectors and title companies like he was looking out for me. He advised me on the offers I was making and suggested inspection services but was never pushy or persuasive- the ball was always in my court. I can't express just how important it was to have someone with his patience and expertise while not feeling pressured or stretched thin. I bought my house in the middle of the massive spike in home prices and he was STILL ABLE to accommodate my budget. Which by the way, was a very low budget for the area and required the approval of a picky carpenter father who was destined to help with any repairs. He found a home that wasn't even listed yet and ended up representing both myself and the seller. He went with me on every home tour in the heart of Germantown- an area which at times can be dangerous- without hesitation. I have already recommended his services to my own family and I hope he is still active when I want to sell the house or buy another. From the bottom of my heart, Thank you Mark! Your guidance and time helping this first time homebuyer was unmatched.
We wanted to work with Mark because he is local the areas where we were interested in moving - Lafayette Hill or Flourtown and he has a lot of experience. With the market being a hot seller's market with very low inventory, we wanted someone who could get us in to see properties right away and who knew the local (seller's) agents. Mark helped us get into to see the home we bought within hours of it coming to market (we were the first buyers to view it). This was huge for us because we had time to consider our offer. He helped us make a strong offer that we were comfortable making and to negotiate with the seller's agent, who he knew very well. In the end our offer was chosen over multiple offers on the table. Mark's knowledge, experience and relationships helped us get our new home and we couldn't be happier. When we sold the home we were leaving, we had nine offers and Mark helped us sort through them when there wasn't one that stood out. Through every step of both buying and selling, Mark advised us with confidence and expertise. Thanks, Mark!
Mark came highly recommended to us by multiple friends, and we are so thankful that we decided to work with him on the sale of our Philadelphia home. He is both highly professional and relatable, hard working and kind. We knew from our first meeting that he was the right agent for us. He was thorough but balanced in his approach to what needed to be done to make our home as appealing as possible. Because of his guidance and expertise we accepted an offer on our house within three days in spite of our listing going active during a huge snowstorm! He patiently walked us through every step of the selling process, and when it was time to start looking at new homes he continued to work diligently on our behalf. Buying in this current market is intimidating, but Mark's up to date knowledge and advice about what sellers are looking for helped us get into a wonderful house that meets our wants and needs. We will enthusiastically recommend Mark to anyone looking to buy or sell a home.
Mark is a professional through and through. He took me to over 20 different properties and helped me to find the house that was not only right for me, but also fit in my budget. Mark's flexibility and responsiveness allowed me to see houses that were on the market for only a short period of time. Mark knows the best tricks to making an offer enticing for the seller while still respecting the wishes of the buyer. His ability to navigate the market in these tough times is a testament to Mark's connections. Speaking of his connections, Mark helped to connect me with properties that were not even on the market yet and set up showings for the first day possible. If you are looking for a motivated, reliable, trustworthy agent, Mark is your guy.
Mark helped us sale our multi family building. Through his excellent negotiation skills and his knowledge, we received the price we were looking to get. We currently are working with Mark on additional sales and would highly recommend him to anyone who is looking to buy or sale property.
Dear, Mark

Thank you for finding our perfect home. In 2010 when we were new to Philadelphia from Illinois, you helped us find our first apartment; and we appreciated your patience, advice, neighborhood knowledge, access to public transportation and pet-friendly rentals. You helped us then to find an architecturally interesting, environmentally friendly place in Chestnut Hill near the scenic Wissahickon Creek trails. This year, when we were ready to purchase a home, we did not hesitate to contact you. 

 Beginning with our wish list, you guided us through the home search process. You were always available to answer questions and coordinate with the home appraiser, home inspectors, the mortgage company, as well as the sellers. Now after renting for the past ten years, we look forward to the joys and challenges of home ownership with a lovely sunroom and a pleasant garden in our desired northwest neighborhood.  

We find you to be down-to-earth, easy to access, professional, and knowledgeable of Philadelphia's real estate market and neighborhoods. We would highly recommend you to friends, family, and acquaintances.

 Thank you
Mark acted as our seller's agent on the sale of our house and buyers agent on the purchase of our new house. He did a superb job representing us in both transactions. He did an excellent job negotiating and communicating and efficiently handled all the details and issues that arose in our transactions. We strongly recommend him. You will be delighted with your choice of Mark as realtor.
Mark helped us to sell our home after only living in the property for a short period of time. He gave us good, down-to-earth advice about how to make our home look more appealing to buyers without going overboard, which was important to us since we were selling after such a short time in the home. He also helped us to get connected to people who could help with the projects and came over multiple times to walk through the home. The pictures and video were great and we had tons of showings in the first few days an accepted a full price offer after just 48 hours after. We interviewed several realtors and are happy we chose Mark!
Looking for a house in the middle of Covid-19 could have been more difficult and painful. However, Mark knew how to transform this strange time into a smooth and pleasing experience. Being new to Philadelphia and its surrounding suburbs, my husband and I appreciated Mark's deep knowledge of the the area, which made us fall in love with some Philadelphia neighborhoods and towns nearby. In less than a year Mark helps us finding two houses, a town house in Mount Airy and a house in North Wales. Serge and I were so fortunate to have found Mark Malfara when we moved to Philadelphia. As our realtor, he helped us find the right house in the right neighborhood that fits our budget, personality and needs. He was so patient as we traveled from Upstate New York to look at homes over several weekends. We enjoyed the ride from the beginning to the end. We appreciate his patience and his discretion. He was always on our side working to make our house purchase as simple and successful as possible. We would recommend him to anyone.
We spent time with Mark getting to know him and how he works a few moths prior to entering into a transaction. He encouraged us to make a few adjustments to the home for image and appeal. No pressure at all. We were patiently working and then waiting and so was he. We knew we would in due time move to the next step, but we had a bit of a waiting period. We were ready and able when the lull in the pandemic appeared during the late spring months and we knew we needed to respond quickly. We called Mark and it was as if he was waiting with his BHHS sign, a pad to take notes and the photographer. They worked carefully with us in staging the home for pics and it went very well. 50 buyers visited and were thoroughly impressed with the feel of the home, while others appreciated the location. 10 offers were made within a matter of 8 days. But for one customer this was "her ideal home". It fit her situation perfectly and she knew that she had to have it. Mark diligently worked with the Buyer's agent to create the win-win that we felt was in order throughout this whole process. It really did matter to us "who we were giving our home to". Mark saw that and crafted a suitable deal. It was a very pleasant day for us to get the chance to pass the keys to the new owner and talk with her and the family about their plans. I didn't know this kind of transaction could be so emotional, but 17+ years of growth- that entailed the birth of a child, the death of parents, the graduations, holiday celebrations, so much laughter and so many tears- what we just said goodbye to was not a house, but it was our home. Mark- thank you for assisting us in the process. We are grateful for all your work!
This was our second time working with Mark. He was referred to us back in 2015 for the purchase of our first home. We did not hesitate to call Mark again when we decided to list our property in August 2020. Mark is no nonsense, gives straightforward & honest advice and helped us get our property sold fast & over asking. Additionally he was very patient with us during our buying process. It has a been a tough market for buyers, but he once again offered great advice and we ended up in the absolute best home for us. Highly recommend Mark for buying or selling, he's a solid agent all around.
Mark did a great job in helping my fiancé and I find our first home! He was very helpful in all aspects of the buying process and was attentive to all of our questions and concerns. Mark was very accommodating of our schedules and made sure we were always taken care of. We would recommend Mark to anyone who is looking in the Philadelphia area, he is a great guy!
Mark is an excellent real estate agent. He was extremely patient with us while we were looking for the right home, and we appreciated that while he would point out the advantages of each house, we never felt rushed or pressured. When we found the home we wanted to purchase, he was a great advocate for us with the sellers and helped navigate us through the process of buying the house (e.g., obtaining the mortgage, arranging the inspection, etc.) and was always available to talk and answer questions. We highly recommend Mark to anyone looking for a home in his area!
Absolutely amazing. Mark helped us sell our parent's house, where they, and we, lived for 48 years. It was emotional and, like any wonderful but old house, had various issues arise during the process, and Mark deftly guided us through all of them. He has amazing contacts for contractors who were able to quickly remedy what we needed. On closing day, when one room ended up still having a lot of junk in it, Mark personally carried it all out on a hot day. I can't promise he'll always do that, but man do we appreciate it.
Mark is a professional. He represented our sale of a Multi-use residential/commercial property. I worked with him remotely as I was not in the area and the whole process was very easy. Mark is easy to get in touch with, very knowledgable, quick to act upon changes, uses data and explains his ideas and advise well. We listed just before the pandemic began, and Mark was able to get us a very good sale. Mark I think is an excellent negotiator.